| | |
| --- | --- |
| Posted on February 8, 2019 at 12:20 AM | |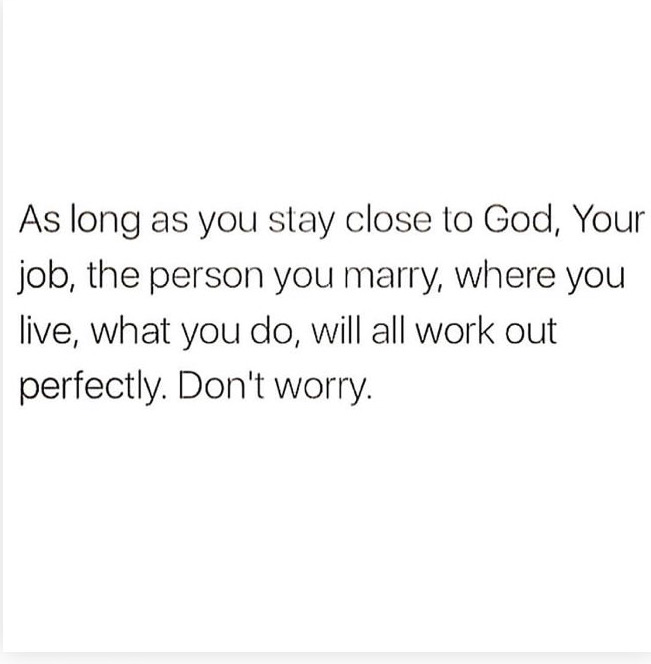 I have to constantly remind myself that everyone moves at their own pace towards self-actualization. I have the tendency to beat myself up because I am not as successful has the profile next to me yet (key word: Yet)…But you don't have to be constantly working your ass off in order to be successful (some could argue). 
That's the thing, I'm confident I'll be successful (thanks to the help and support of my family, friends, and associates who saw it in me more than I could see it in myself). I am already successful for 25 years old (employed, my own roof over my head, transportation, family love and support) That's rich! I'm grateful
I just want more for myself. I have my whole life ahead of me—like why not? I want TheLoveProjectt to touch lives. But getting down to the nitty gritty, it's a bunch of shit I don't understand yet about business and financial goals. I'm getting there…(I had my follow up meeting with the "competing" financial advisory company the other day and I feel so much more secure in my knowledge with what I'm getting into with my insurance and investments for my future). I sealed the deal. AND…We have the help and guidance we need if we keep an open mind. These people I've linked with are here to help me along the way, that gives me hope and security.
So i'm writing to tell myself, it's going to be okay, as long as I don't give up. I may not be as fast as I'd like to be with the plans I have in store but I am just going to keep moving. I'm not writing to become a famous author …I'm writing to keep my mind in check and to stay focused….You guys just so happen to be invited into these thoughts, to whom it may concern. Can you relate? We all want something for ourselves, to be somebody for somebody.
My biggest anxiety I gave to God this morning is this:I just want to get it all out, every idea i have within that I envision for TLP-big or small…my journals, my music, my innovative ideas, ..like…if its possible, I want to focus on it until I see it come to life. And everything I want to become.
I'm taking myself more serious this year—making moves I know I need to make. It won't be easy, nor cheap, I'm already knowing. But it will happen and that's what I hold faith to at the end of the day. I'll fail, I'll continue to learn new things…I'm working zenfully on a couple different things right now with 2 players (animator and entrepreneur coach). I've planted seeds with them that will grow in due time. And then I'll get it right and succeed. This is my year ! Year of the player…